COURSE DETAILS
ELIGIBILITY
This program is for individuals from the audio industry who would like to brush up on the basics of audio and get up to speed with the latest in the business. At least 2 years of work experience is mandatory.
PROGRAM
This 3-day program includes fundamentals of system design, acoustical factors in system interaction, fundamentals in electrical and electronics. The program also covers the use of Real-Time Analyzer to improve the intelligibility of audio systems.
EQUIPMENT
The course is run using the award-winning FFT Software from Rational Acoustics – Smaart. The system includes Meyer Sound Audio System, AVID digital Live Sound Audio consoles, Meyer Sound Galileo & DPA microphones.
FEE
The Course Fee is Rs. 45,000/- plus taxes.
TIMINGS
Classes will be held 6 hours a day for a 3 day period.
Module 1 - Audio Basics
Basics of Sound & Structure of Sound
Frequency Response , Sound Level & related relationships , Dynamic range , Graphic Eqs , Balanced Vs Un Balanced Signals
Basic Electronics
Three phase power
Understanding phase
Conventional Array Vs Line Array
Module 2 - Acoustical Factors & Speaker Interaction
Comb filters
Conventional speaker Array (2way,3way,4way)
Line array – Beam steering
Digital & Analog Crossovers – Filters
Module 3 - System Design & Alignment
System Design & System Setup
Real Time Analyzers – Rational Acoustics Smaart
Aligning equalizing main PA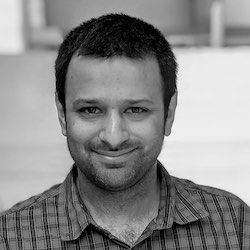 Niranjan Shivaram
CO- FOUNDER, CTO & AUDIO EXPERT
A stint of training with Meyer Sound and a passion for all things audio has led to Niranjan living his dreams. From working on shows for music legends like Scorpions, Aerosmith, and Metallica to being the mainstay engineer with Thermal & a Quarter and Avial, Niranjan enjoys a good gig. Co founding a school that's shaping the next generation of audio engineers from India, Niranjan, a certified AVID instructor, Niranjan embodies everything Audio Academy strives for.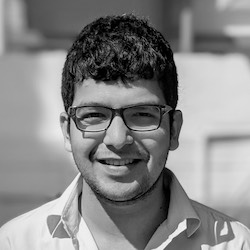 Ashwin Shetty
AVID CERTIFIED VENUE PROFESSIONAL & FACULTY
International acts likes Mumford & Sons and Ernie Hasse (Gospel), as well as big banner artists like Sid Sriram and Agam, have benefitted from Ashwin's experience in Live Sound. A mainstay with the indie pop band When Chai Met Toast, he wears many hats at Audio Academy; in addition to teaching and mentoring our students, he is an accomplished lighting engineer and heads everything Live sound.
Sreejesh Nair
Product Specialist, Avid & National Award winning Mix Engineer
"It was many years since I sat at the other end of the classroom. But what made me do this was, I wanted to know the fundamentals of live sound. As an audio guy, I never stopped learning. It wasn't just learning that is interesting. It is the relevance of this and the way it applies to one's work that is important. I have not met a person other than Niranjan who can do this so beautifully. I never knew that changing the levels on the LFE track affects the frequency it reproduces. How multiband compression affects the phase and how to correct that. How to use filters and then compensate for phase. How NOT to use EQ!! And all of this wasnt just talked about. It was shown. This is what makes his teaching method so unique and simple. We all say that basics have to be strong. This course cements it in the most interesting and fun way. Oh and I learnt that there are no silly questions at all!! Thanks a lot Audio Academy. If you are a pro or an aspiring engineer or a student, you have to do this once. Its not fixing the mixing. Its what you can fix that you learn. Watch out for some interesting mix notes later with ideas I got here."
Mike Lowe
Britannia Row Productions Training
"We have always been international in our approach. Around half of our engineers and technicians are non–British and we have audio friends, and therefore resources, living all over the world who have trained at Britannia Row. The world continues to get smaller and India continues to grow within that world. We're very happy with the internship programme with AudioAcademy and the quality of their students."
Abhai Narain
Alumni and Sound Engineer
Audio Academy, is the best institute for anyone aspiring to make a career as a live sound engineer, studio engineer, or as a music producer. The institute focuses on giving practical experience which makes the institute unique.
Sharan Moses
Audio Academy Alumni
"The primary advantage of an institute like Audio Academy is that they have the best of teachers, gear, and facilities all under one roof. Given my architectural background and deep passion for music and sound, Audio Academy has enabled me to delve into Electro-acoustics and Design and Alignment of Sound Systems, which would serve me in good stead in my future career path. Being in this environment helps and guides students set themselves goals, think forward, get an insight into the cutting-edge of what they're trying to do and gears them to be confident, bold and step out into the profession with their skills and ideas."
Jaigopal Sankaran
Musician, Sound Engineer & Sound Vendor
"I've been an active part of the live sound industry for over a decade. Being the fastest growing segment there's been no sound engineering programme in the country, that took live sound seriously before Audio Academy. Audio Academy's programme is unmatched with practical hands on training and having students industry ready. Students are exposed to all aspects of live sound from loading and unloading trucks to prep to mixing to understanding how to work with clients. The institute is truly a class apart. I've enjoyed working with and employing students from Audio Academy."
Prathana Sen
Sofar Sounds Bangalore
"For over a year now, Audio Academy has lent invaluable skills, time and tools to make Sofar Bangalore sessions sound the best they can. The institution has helped us record some of our best videos since 2016 and their sound engineers in the making have put in relentless work to ensure that we have top-notch live audio for all our production gigs. Shoutout to Audio Academy and your students for being a source of constant support, strength, and inspiration!"