COURSE DETAILS
ELIGIBILITY
This program is for individuals from the audio industry who would like to brush up on the basics of audio and get up to speed with the latest in the business. At least 2 years of work experience is mandatory.
PROGRAM
This 3-day program includes fundamentals of system design, acoustical factors in system interaction, fundamentals in electrical and electronics. The program also covers the use of Real-Time Analyzer to improve the intelligibility of audio systems.
EQUIPMENT
The course is run using the award-winning FFT Software from Rational Acoustics – Smaart. The system includes Meyer Sound Audio System, AVID digital Live Sound Audio consoles, Meyer Sound Galileo & DPA microphones.
FEE
The Course Fee is Rs. 45,000/- plus taxes.
TIMINGS
Classes will be held 6 hours a day for a 3 day period.
Module 1 - Audio Basics
Basics of Sound & Structure of Sound
Frequency Response , Sound Level & related relationships , Dynamic range , Graphic Eqs , Balanced Vs Un Balanced Signals
Basic Electronics
Three phase power
Understanding phase
Conventional Array Vs Line Array
Module 2 - Acoustical Factors & Speaker Interaction
Comb filters
Conventional speaker Array (2way,3way,4way)
Line array – Beam steering
Digital & Analog Crossovers – Filters
Module 3 - System Design & Alignment
System Design & System Setup
Real Time Analyzers – Rational Acoustics Smaart
Aligning equalizing main PA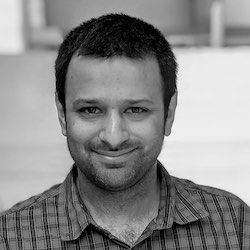 Niranjan Shivaram
CO- FOUNDER, CTO & AUDIO EXPERT
A stint of training with Meyer Sound and a passion for all things audio has led to Niranjan living his dreams. From working on shows for music legends like Scorpions, Aerosmith, and Metallica to being the mainstay engineer with Thermal & a Quarter and Avial, Niranjan enjoys a good gig. Co founding a school that's shaping the next generation of audio engineers from India, Niranjan, a certified AVID instructor, Niranjan embodies everything Audio Academy strives for.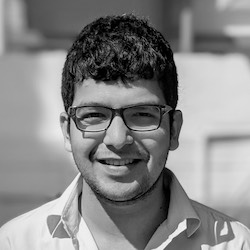 Ashwin Shetty
AVID CERTIFIED VENUE PROFESSIONAL & FACULTY
International acts likes Mumford & Sons and Ernie Hasse (Gospel), as well as big banner artists like Sid Sriram and Agam, have benefitted from Ashwin's experience in Live Sound. A mainstay with the indie pop band When Chai Met Toast, he wears many hats at Audio Academy; in addition to teaching and mentoring our students, he is an accomplished lighting engineer and heads everything Live sound.