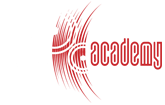 Studio
Record and Mix with latest and State-of-the-Art Consoles and Equipment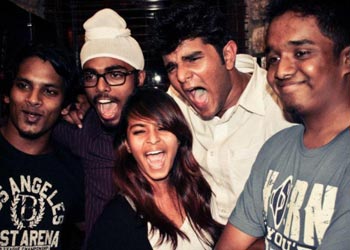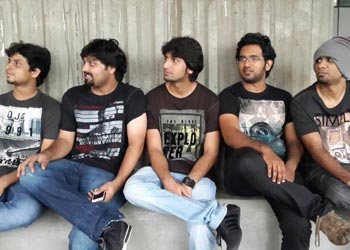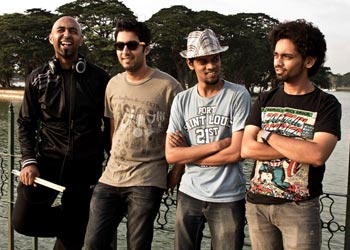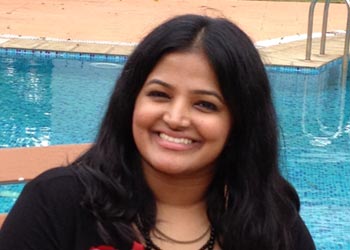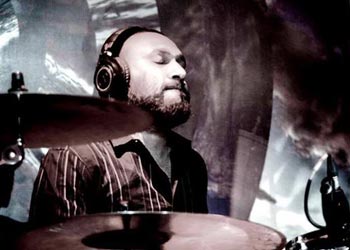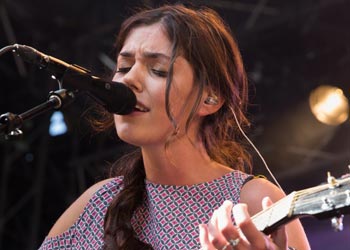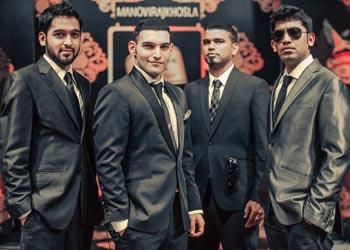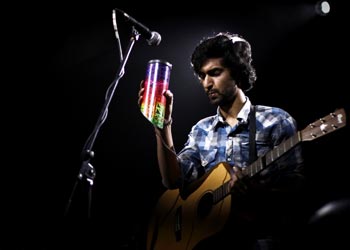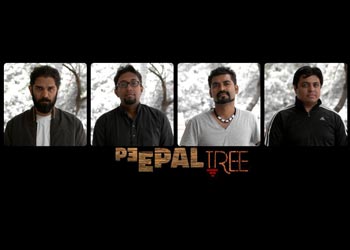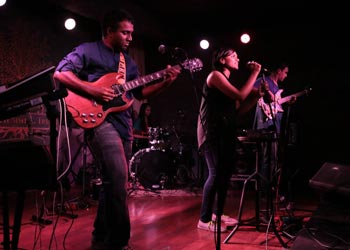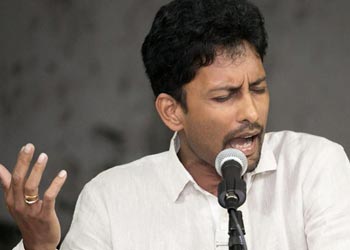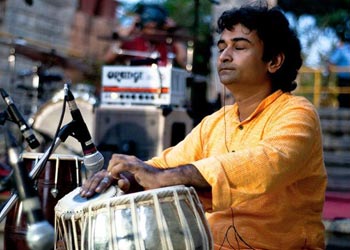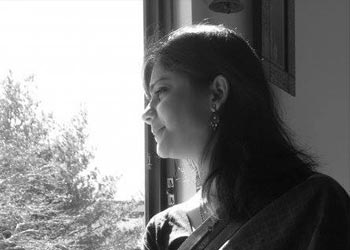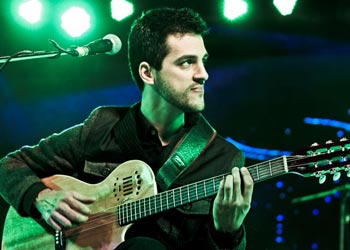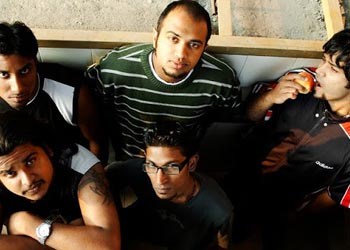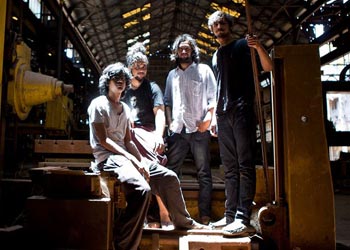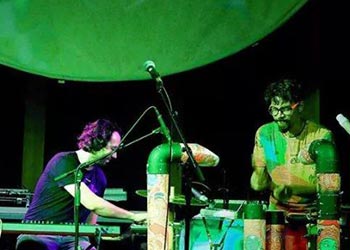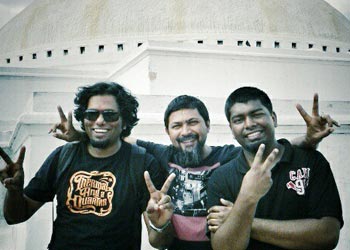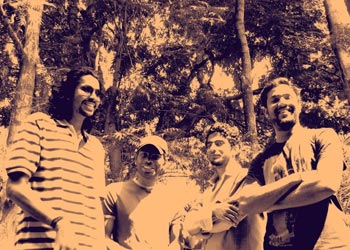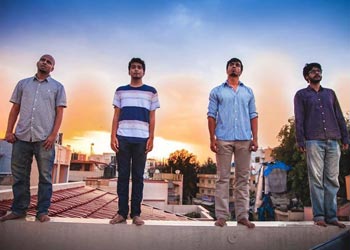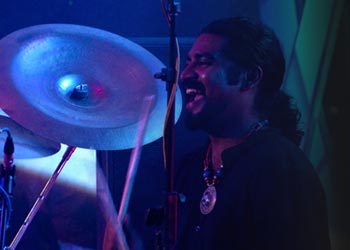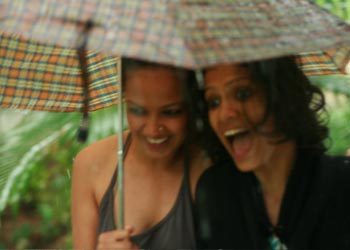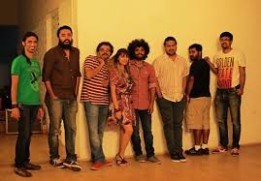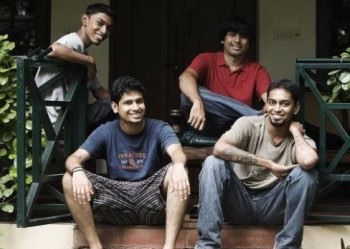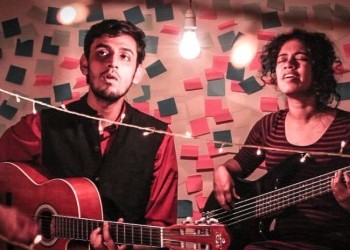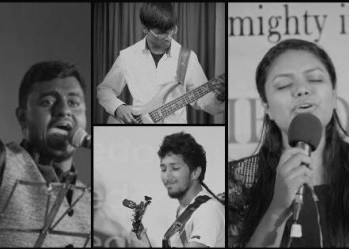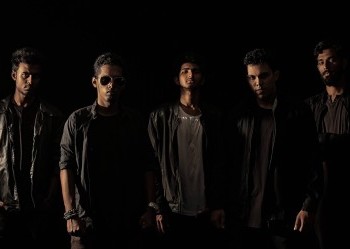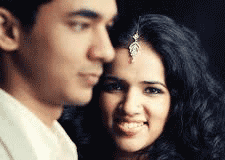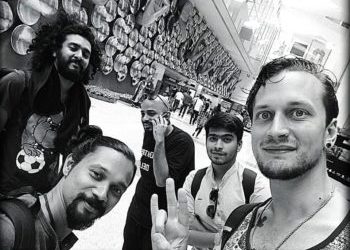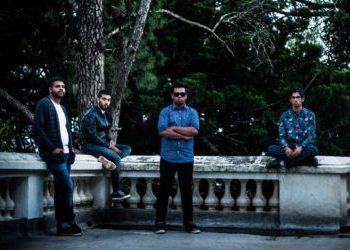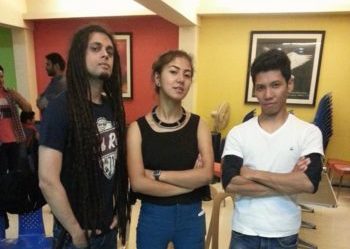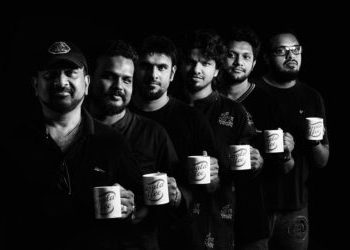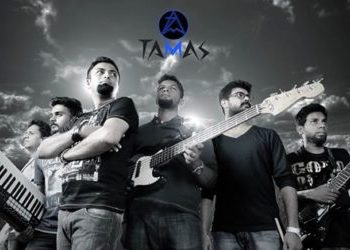 Audient ASP4816
The Audient mic pre is a high grade hybrid discrete and op amp design that delivers a clean, accurate and detailed translation of your source.
Pro Tools | Ultimate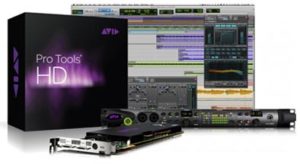 Power your sound with the tools that power the industry. Create music or sound for film/TV and connect with a premier network of artists, producers, and mixers around the world.
Ableton Live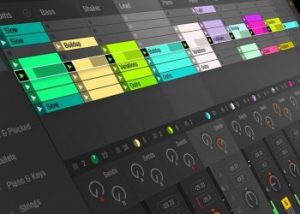 Ableton Live is a digital audio workstation for macOS and Windows. In contrast to many other software sequencers, Ableton Live is designed to be an instrument for live performances as well as a tool for composing, recording, arranging, mixing, and mastering, as shown by Ableton's companion hardware product, Ableton Push.
API 512C - Pre Amps
The API 512c is a mic / line / instrument preamp designed to provide a low noise, unusually good sounding front end for all types of audio systems. Sonically, it offers the distinct API sound at an extremely affordable price. Offering low noise (-129 EIN) and 65 dB of gain, the 512c includes phantom power, and switchable polarity, -20 dB pad and Mic or Instrument/Line selector.
API 312 Customised Pre amp

The 312 is one of API's most sought after and famous mic preamps. First introduced in the 1970s, it is well known and respected throughout the recording industry, and is the building block of the modern 3124 rack unit.
Based on API co-founder Saul Walker's original designs, the API 312 Mic Pre combines our 2520 op-amps and proprietary transformers. It delivers the analog warmth, massive headroom and unmistakable sound for which API is known, in a convenient 500 Series format.
Tube Pre amps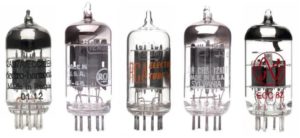 To get quickly to the heart of tube magic, stop thinking of them as amplification devices and start thinking of them as tone-generating devices. A tube-based amp makes your guitar louder, sure, but tubes amplify your electric guitar so beautifully mainly because of the way they distort.
Adam S4A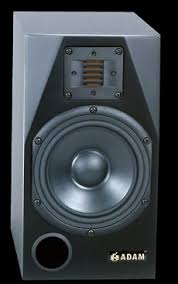 The S4A from Adam Professional Audio is a high-quality three-way active studio monitor designed for use in mid-sized rooms where high accuracy is of importance
Adam S3A
The S3A from Adam Professional Audio is a high-quality three-way active studio monitor designed for use in mid-sized rooms where high accuracy is of importance
KRK Rokit 8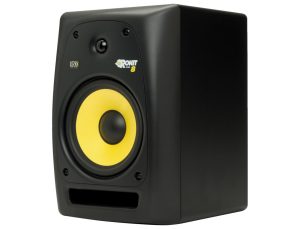 KRK's Rokit G2 (Generation 2) powered studio monitor, which is designed to give amazing performance and accuracy.  The G2 Rokit studio monitor has radically curved edges which virtually eliminate diffraction and provides a wider sweet spot. The Rokit G2 monitor also features a great looking cabinet with a front-firing bass port and KRK's trademark yellow glass-aramid composite woofer and soft-domed tweeters. Dual high-power amplifiers in each speaker and active crossovers provide smooth and accurate reproduction.

Networking
CISCO SG300 ethernet switchers
Dante controller
Dante virtual soundcard
SE Electronics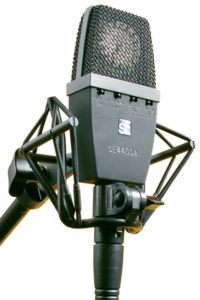 SE4400aSE 4400A Pair: Small size and a choice of polar patterns make this mid‑priced, large‑diaphragm mic a very versatile performer.
SE 2200A: This new SE model may come in at an entry-level price, but highly capable capacitor mic, with an excellent warm polished sound.
Rode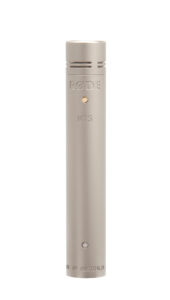 Rode NT5: The NT5 is RØDE's premier small-diaphragm cardioid condenser microphone, sometimes referred to as a 'pencil mic'.Intended for recording acoustic instruments, drum overheads, cymbals and live performances.
AKG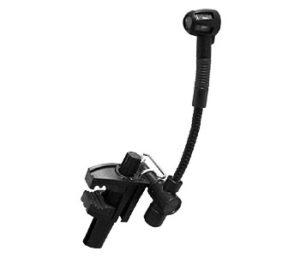 AKG C518: Miniature Clamp-on Cardioid Condenser Microphone with Flexible Gooseneck and Low Cut Switch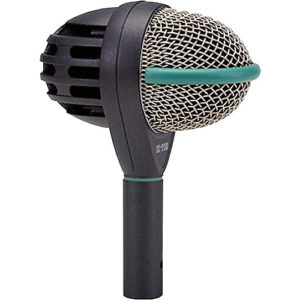 AKG D112: Kick Drum/Bass Instrument Dynamic Mic
The AKG D5 professional dynamic vocal microphone for lead and backing vocals delivers a powerful sound even on the noisiest stage.
DPA Microphones
DPA 4090: Small-diaphragm Condenser Microphone with 20Hz-20kHz Frequency Range
Audio Technica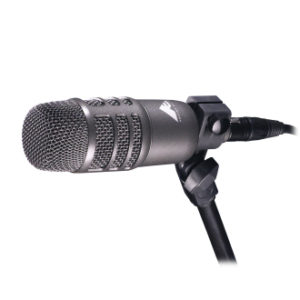 AE2500: Condenser and Dynamic Dual-Element Kick Drum Microphone
Sennheiser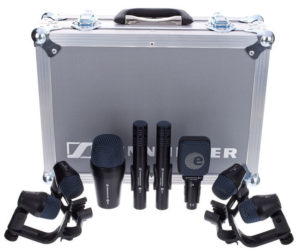 Senneshier 900 series drum Pack: Contains Sennheiser Drumset 900, Profi drum case, set consists of 1x e 902 Bass Drum-Microphone, 4x e 904 Tom Microphone, 1x Thomann e 906 Snare Microphone, 2x e 914 Overhead-Microphone and CC5 case with Inlay
Shure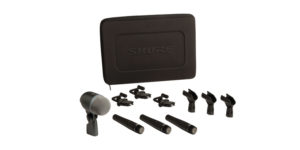 Shure Drum Pack: Industry-standard drum microphone and hardware kit features options for kick drum, snare drum, rack toms, floor toms, and congas.
PGA181 is a side-address cardioid condenser microphone with a smooth frequency response with highly durable construction that delivers excellent sound.
Shure SM27 Large diaphragm, side-address cardioid condenser microphone for stage and studio applications.
The SM27 is a rugged and versatile large-diaphragm, side-address cardioid condenser microphone. It has low self-noise and extended frequency response that picks up vocal and instrument nuances with clarity.
Shure PGA Drumkit 4, PG Alta Series, drum-microphone set comprising 1x PGA52 bass drum mic, 2x PGA56 snare/tom mic, 1x PGA57 snare microphone, incl. case and clamps for PGA56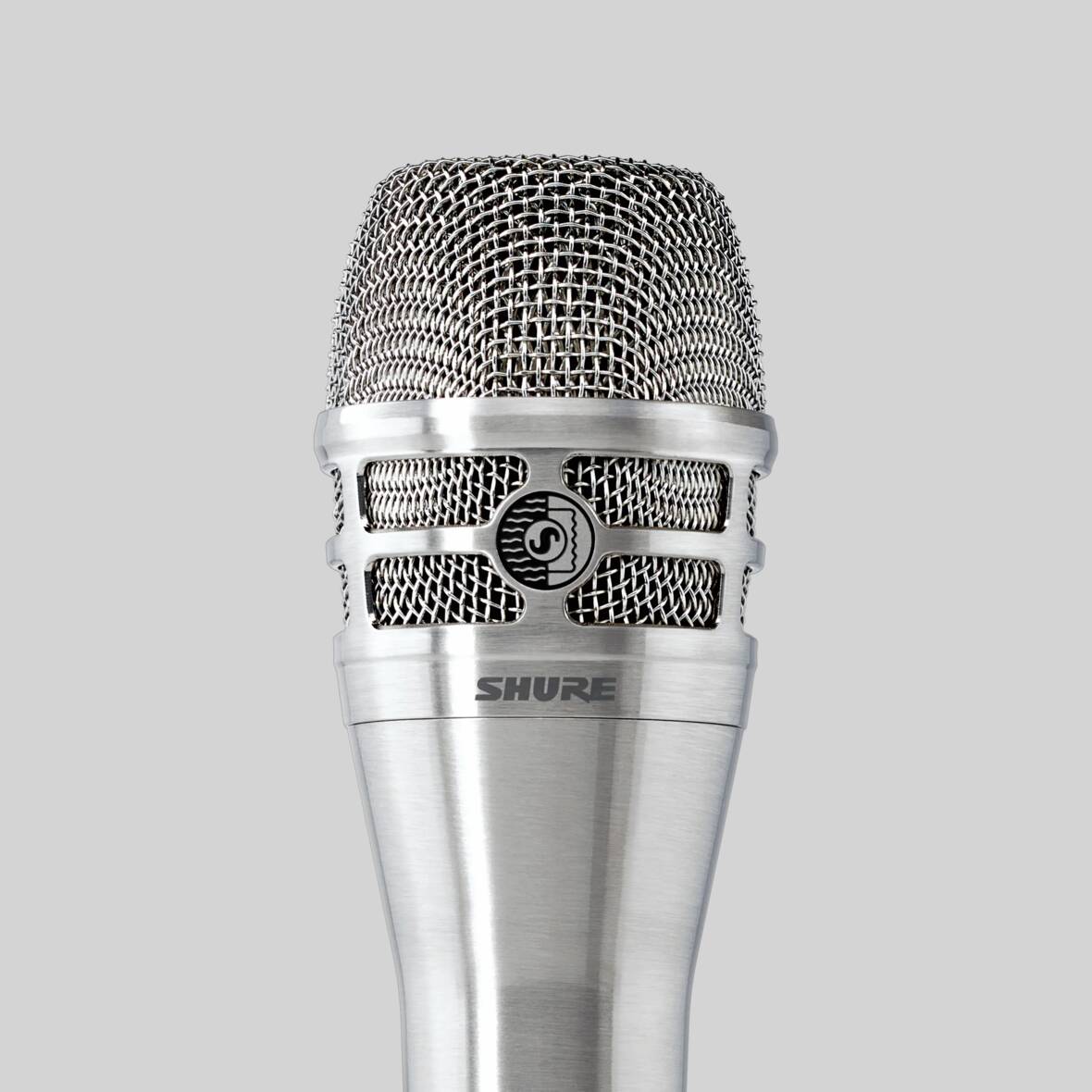 KSM8
Dualdyne Cardioid Dynamic Vocal Microphone Meticulously crafted for world-class vocal performances and presentations in elite venues, the KSM8 Dualdyne is the revolutionary dynamic microphone that only Shure could make.
KSM313/NE
Dual-Voice Ribbon Microphone Dual-voice ribbon microphone features resilience at extreme SPLs and increased durability, and consists of a swivel mount, and protective case. It features a bi-directional pattern for premier audio with superior off-axis rejection.
KSM353/ED
Ribbon Microphone Bi-directional ribbon microphone provides premier, symmetrical audio with off-axis rejection and consists of a shock mount and a case. It features increased durability and a dual-sided transformer to minimize signal loss and stop RF interference.
Beyerdynamic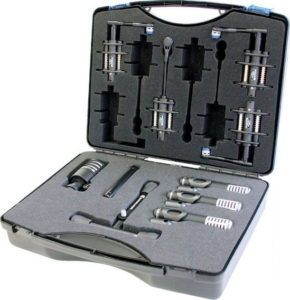 Opus Drum Pack: The Beyerdynamic Opus Drum Pack makes miking a drum kit easy, no matter whether you're in a studio or at a gig.
Shure RPM181/PRE BETA 181 Preamplifier
XLR preamplifier replaces the preamplifier for a Beta 181 condenser microphone.
Avid S3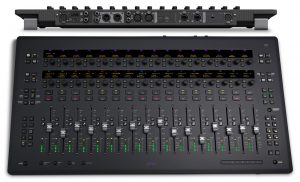 Gain better control over your mix whether you're making music or sweetening soundtracks. Interact with 16 touch-sensitive, motorized faders to bring more life to your mix. Record-enable tracks right from the surface. Solo, select, and mute channels. Change automation modes. Navigate projects using the touch strip transport controls. And keep an eye on your levels with the built-in meters.
Avid HD I/O 16×16 analog IO
Get the maximum complement of analog inputs and outputs with the 16×16 Analog configuration—the ideal choice for music production. It offers 16 channels of analog I/O, 2 channels of AES/EBU I/O, 2 channels of S/PDIF I/O, and 8 channels of ADAT (S/MUX) I/O. While all four I/O bays are occupied with this option, you can swap out any of the analog cards with a different option card to customize.
Inward Connections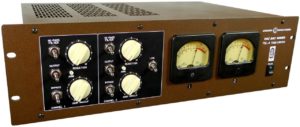 Inward Connections VAC RAC TSL4: Stereo limiter with smooth, tube-drenched mojo used by top mix engineers
API Audio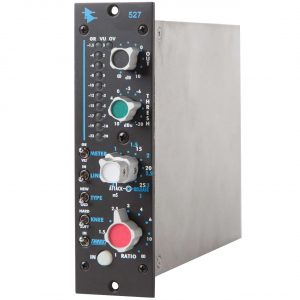 API 527: The 527 excels at providing effective level control, while delivering a fast, bright and musically punchy character. It works superbly for bringing out the edge and body of kick drums, tightening up and adding depth to electric basses, emphasising and adding clarity to vocals, and generally taming programme dynamics without crushing the high end or losing the sense of air, which many compressors tend to do.
Plugins
Various plugins are available with full support. Naming a few:
Focusrite
Soundtoys
Flux
Avid
SPL
Brainworx
Izotope
Randall Amps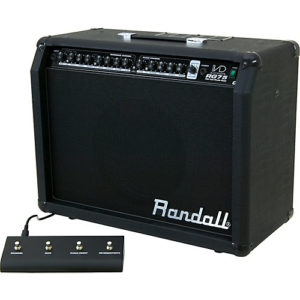 Randall has been in the guitar amplification game for over 40 years. Founded by Don Randall, the former president of Fender, Randall has grown to become a premier name in the music world. Built with a focus on technology and a firm view of the future, Randall's forward-thinking mentality has helped them build a top notch reputation (as well as some top notch amps!).
TC Electronic Bass Amps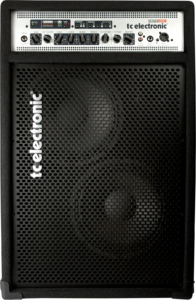 Bring your bass rig up to date with the state-of-the-art TC Electronic BG500-210 bass amp combo. Weighing in at less than 40 lbs., the BG500-210 pounds out 500 watts through two 10″ speaker.
Yamaha Oak - Custom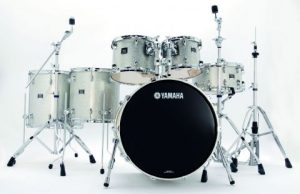 Live Custom series is designed with a greater focus on playing in live situations using 1.2mm oak plies that are 10% thicker than those used on our Oak Custom drums. Bass drum shells are comprised of eight-ply designs while tom, floor tom, and snare shells are constructed with six. On stage, and in the studio as well, Live Custom delivers a fat, rich tone with awe-inspiring presence.
Apple Imac Computers
Apple Imac Computers: The idea behind iMac has never wavered: to craft the ultimate desktop experience. The best display, paired with high-performance processors, graphics and storage — all within an incredibly thin, seamless enclosure.
Shure SRH 840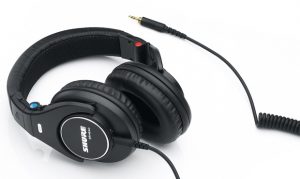 The drivers used in the Shure SRH840 are the 40mm large neodymium drivers that help in the reproduction of accurate audio across an extended range.
Beyerdynamic DT770 Pro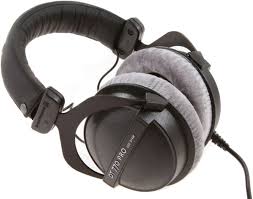 Reference headphones for control and monitoring purpose.
Enquire for more information
 
PHONE: 

080 47090885
ADDRESS: 

40/2 , VIRGO NAGAR (OPP CIPLA FACTORY), BANGALORE, INDIA 560049