Every new venture has its stories from the early days- that first client, student or person who believed in the ideas as much as the founders. Jonathan James, was Audio Academy's first student and his tryst with music and all things sound had a very interesting beginning. When he was all of 10 years old, his father who was an alumni of the prestigious medical college- JIPMER, Pondicherry was planning to perform with his old college buddies at their alumni meet. The only hitch being that the band was missing a drummer. Having searched for a replacement everywhere, Jonathan's dad eventually hit upon the idea to send his son to learn to play the drums. He learned to play the drums for the five songs that the band was performing and the rest, as they say, is history.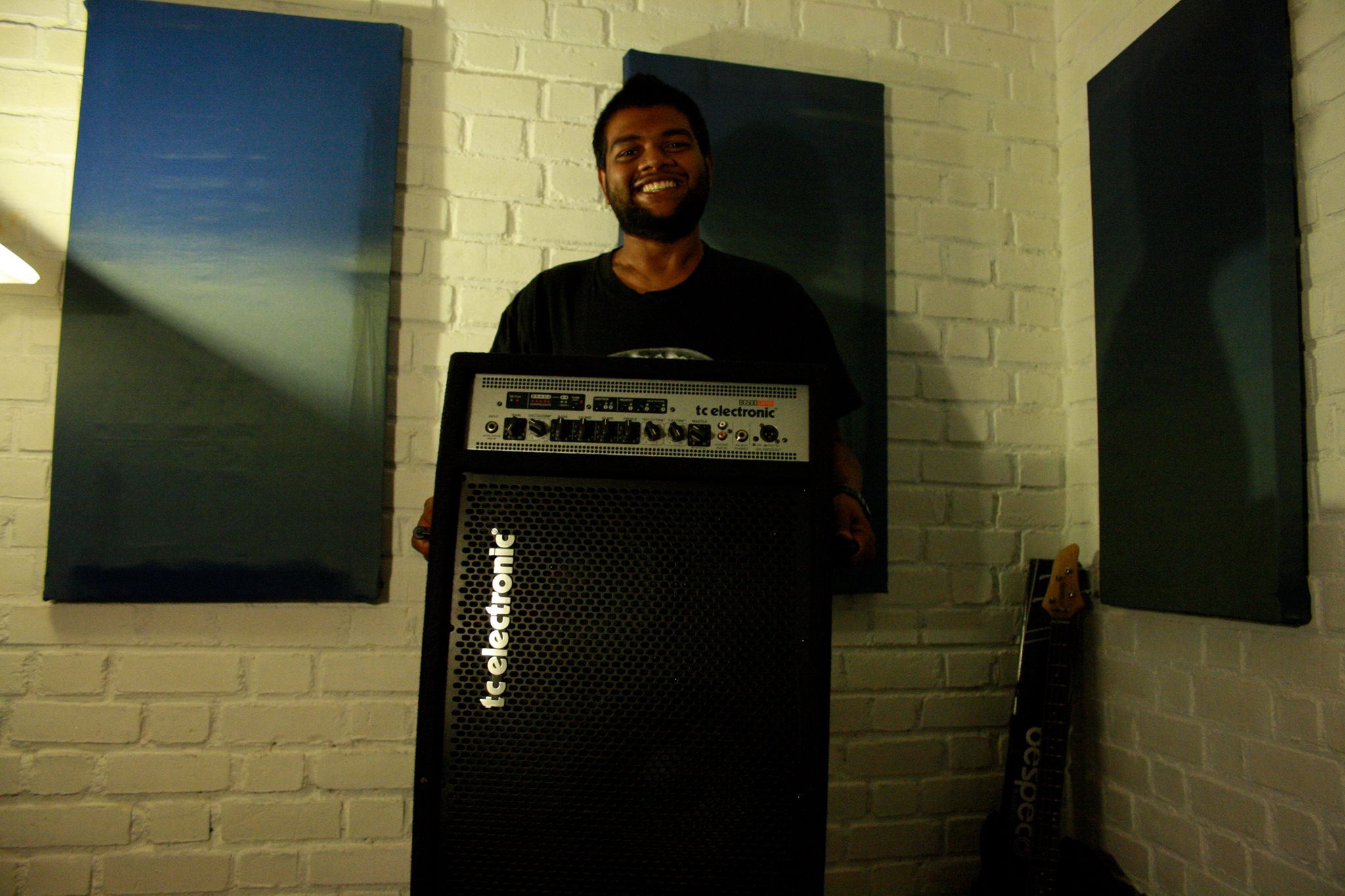 Bitten by the music bug, Jonathan became known for his drumming skills and played with a host of bands. The first band he played with was called Cover Story and true to their moniker played a lot of covers. He went on to play drums for numerous other bands with his skills getting so good that Roland even asked him to endorse their drums. But being immersed in the music space for the sheer love of it, Jonathan continued to deepen his knowledge about creating great sound experiences. He began assisting Jaigopal, better known as Joe, the founder of Sound Garden and the very same guy who taught him drums. Jonathan says, "There was this deep curiosity in me to know how everything works from the perspective of the sound engineer." Since Joe ran the largest sound rental company in Pondicherry and had a lot of experience with live sound, he began showing Jonathan the ropes of the business.
It was while Jonathan worked in Pondicherry that he met Niranjan who often travelled to Pondicherry to be the live sound engineer for festivals and bands playing there. Having gotten to know Niranjan and his plans to open an audio school, he was keen on joining Audio Academy. He says, "I had noticed that sound engineers without proper training have this attitude of learning enough to just about manage a gig- the goal for them wasn't professionalism or mastery, but about getting by. I was sure that was not the direction that I wanted to take. Having known Niranjan for a while, I knew that he had a lot of integrity in the way he went about doing audio and I trusted his vision completely, so I decided to join Audio Academy."
Jonathan visited Audio Academy with his father when the building was an empty shell with no equipment or infrastructure set up yet. But he was so convinced of the principles that the school was based on— hands-on training from the best in the business, that he registered as their first student for recording arts and live sound. Reflecting on the Jonathan's time in Audio Academy, Niranjan says, "Jonathan was a great student— the kind who is a pleasure to teach. He was very focused and took initiative when it came to immersing himself in the world of audio and learning the nuances of what it takes to create great sound. He would volunteer to assist when I went for live shows and he even came along with me and Ashwin to assist on an install. He would also be up for doing any tiny task in the studio, no matter how trivial." Furthermore, being one of the few students in the first batch, Jonathan had the luxury of time and one-on-one attention from the teachers.
Jonathan says, "The emphasis in Audio Academy is on turning you into a skilled professional who can absolutely ensure excellent sound for a live gig or recording. There is no other school in the country like Audio Academy as far as I know. The practical aspect of the training ensures that every person who finishes the course is guaranteed to be a sound engineer who knows the ins and outs of sound. After I finished my course, I landed a job immediately. I worked at Systematic and later at Reynolds Sound & Light Professionals."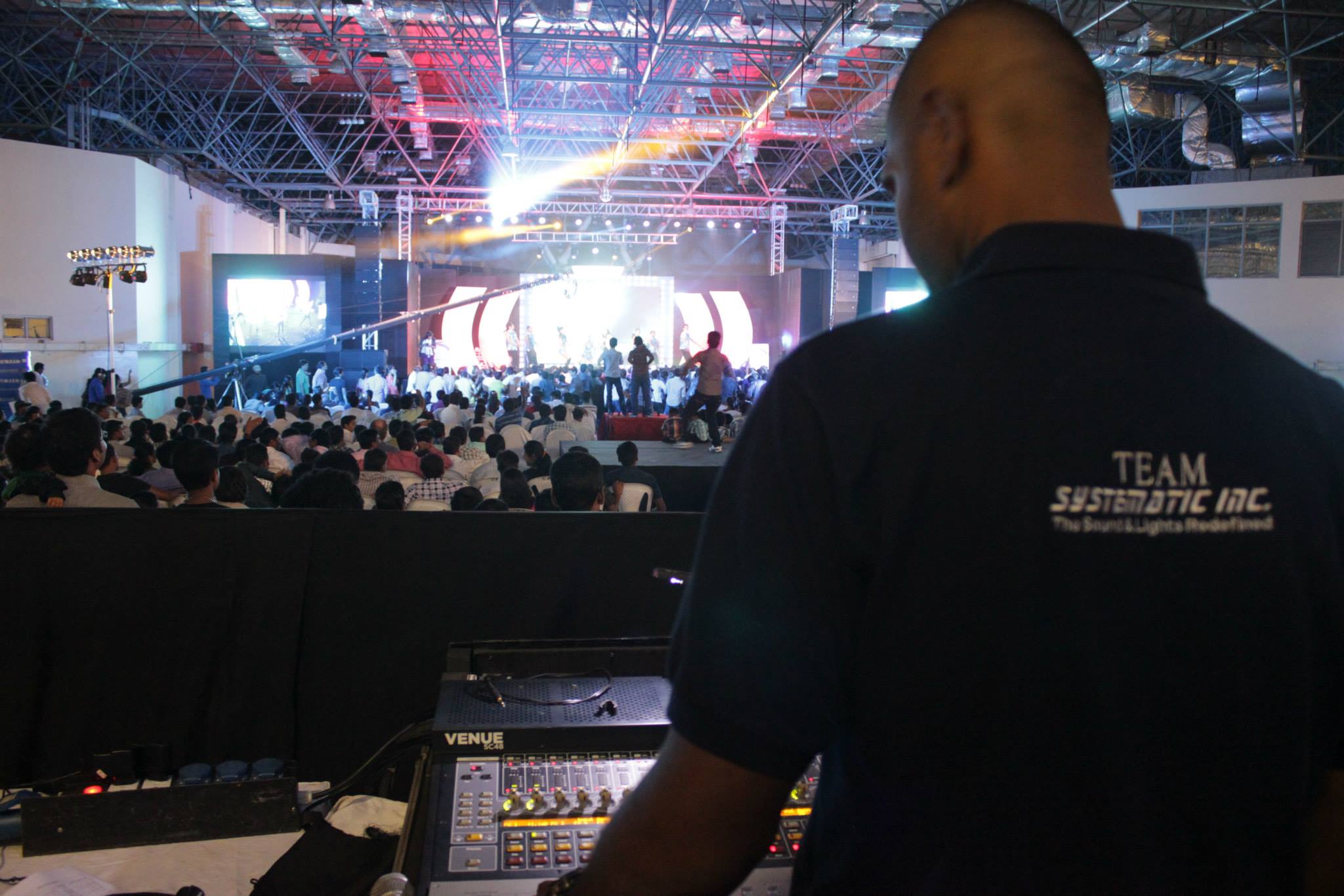 Mixing is a craft and a skill and Jonathan has worked with big names in music such as Vasundhara Das, Salman Ahmad (band member of Junoon), Mark Ronson, and Mikel Hassan and handled live sound for popular music festivals including NH7 Weekender, Bangalore Open Air and Dalai Lama's homecoming. Jonathan currently works as a Product Specialist in the pro audio team at Yamaha Music India.