So you've gone and bought yourself a pair of those really expensive headphones and now realize that your sound from your player is only as good as the weakest link in your audio system. It can be many things; the volume level of the track, the bit-rate, the added-up impedance with all the wiring etc. A headphone amplifier should surely take care of all that. But it's not at a really fair price, considering you've already invested so much in your set-up.
This project was born out of the need for a new headphone amp. PERIOD. The cost of a good headphone amp that we required was around $800. There was a lot of contemplation and deliberation for over a month, which resulted in this DIY. Also, at Audio Academy, we've always learned to improvise and encouraged Build Your Own projects for two simple reasons:
It's cost-effective
It encourages thought, creativity and in some cases results in an invention!
We chose to build a Class A headphone amplifier. Not only they're widely used but also is the most common and simplest form of power amplifier that uses the switching transistor in the standard common emitter circuit configuration. A more familiar example of a class A amp is the highly acclaimed British guitar amplifiers by VOX.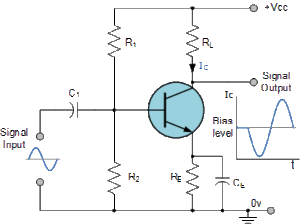 We are going to be using tubes with applied positive bias. The reasons to choose tubes are as follows:
They're the most linear amplifiers.
They sound better (this might be slightly subjective. But it is still true.)
Instantaneous amplification and smooth compression make for an amp that is responsive to the slightest details: the amp feels good and playing through it is a satisfying experience.
Using a combination of transistors and single-ended FETs, Gold plated connectors, resistors with an accuracy of less than 1% deviation and Tantalum & Panasonic capacitors formed an integral part of the build. After a lot of fine soldering work, Voila!
The result, a smacking new amplifier, just the way we wanted it at – $200!