It begins like this. In 1928, two Polish-Jewish brothers, Lejzor and Fiszel emigrated to America when they were 7 and 11 years old, with their mother from the village Motule in Poland. Their surname, Czyż was eventually changed to Chess. Like many other immigrants of the time, they found themselves in Chicago, where they joined their father, who had moved there earlier.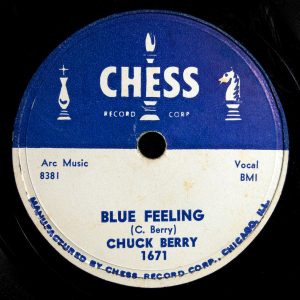 They began working at their father's junkyard. It was an existence that was mostly concerned with making ends meet. However, the Chess brothers weren't keen on continuing this work. Determined to move up in society, they opened a liquor store in a predominantly African American neighborhood in Chicago's South Side. With the earnings from the shop, they bought a nearby club called the Macomba Lounge in 1946. The live-music joint, frequented by popular musicians of the time, eventually led them to make records. It was a time in America when black musicians weren't favored by major American record companies. Since the talent of these ignored musicians was undeniable, the brothers – who called themselves Leonard and Phil Chess – wanted to market these musicians and their talent. They got involved with the Aristocrat Records label where Leonard initially intended to record jazzy music that had been popular back at their club, but that didn't prove to be profitable. In 1948, he took a chance and released 'I Can't Be Satisfied', a raw Southern-blues song by the future blues legend Muddy Waters, which became an instant hit with African Americans who had moved to Chicago from the South in search of employment. The first pressing of the track sold out in just two days. By 1950, they had made significant inroads into the music business and took over Aristocrat, renaming it Chess Records.
Despite their success, it wasn't easy to get music by Black musicians played on the radio in the 1950s. It required the brothers to be ingenious in their marketing techniques. The bulk of their trade was done through jukeboxes and in taverns and shops. They would get out on the road, thousands of miles, for days and days with their car full of records to drop off to every distributor, every disc jockey, to try to see if they could interest them in playing the music. Hitting the road, Phil and Leonard Chess got disc jockeys to play songs like "Rocket 88." Credited to Jackie Brenston and his Delta Cats (also known as Ike Turner's Kings of Rhythm), that record is often called the first true rock and roll single. Working with artists like Chuck Berry and Howlin' Wolf, the brothers released some of the most influential blues and rock and roll tracks that were ever written.